12 Acropolis Restaurant - Guest House - Art Gallery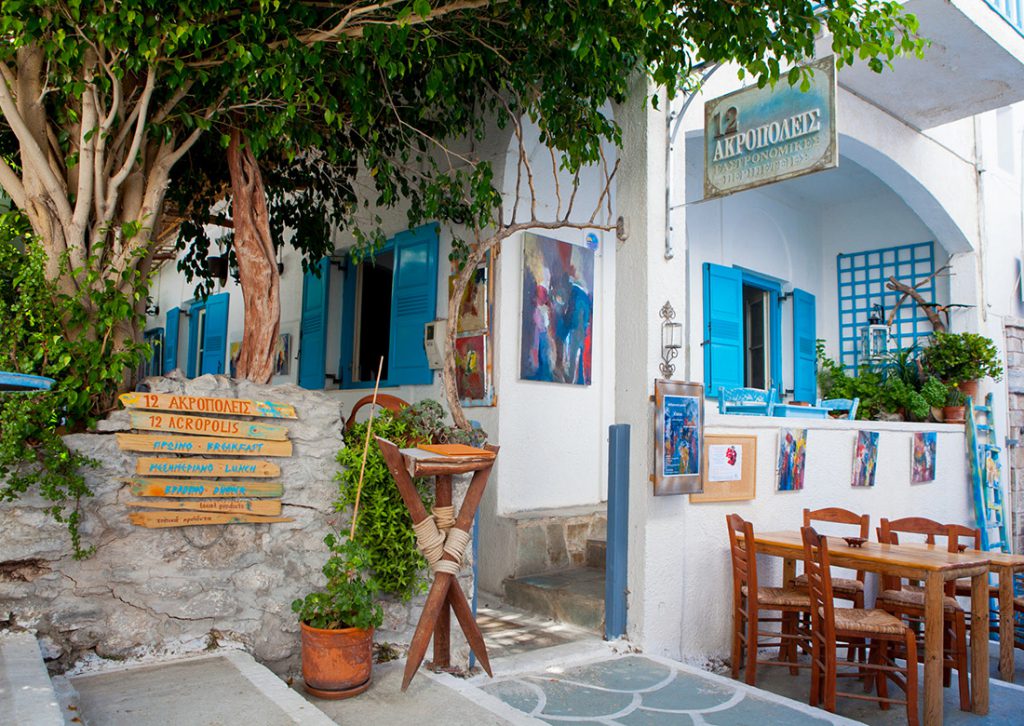 Description
On the island of Amorgos, in the heart of the village "Egiali" and in a walking distance from the central beach, you will find the restaurant-hostel "12 Acropolis".
Its vivid artistic environment and friendly ambiance helps you enjoying your days of leisure and accommodation in Amorgos in the best possible way, like home!
At the restaurant, you will experience a unique journey thanks to our homemade flavours and aromas by tasting the famous herbs of Amorgos either cooked or as beverage.
You can drink "psimeni raki" (strong spirit) and ask us to make you rakomelo (raki with honey).
Of course, all the above are accompanied by the appropriate music especially selected by us.
We wish you a pleasant stay in Amorgos!
Contact Info
Address
Amorgos, Aegiali, 84008, Cyclades
---
---
Contact with the business