Vigla Hotel Hotel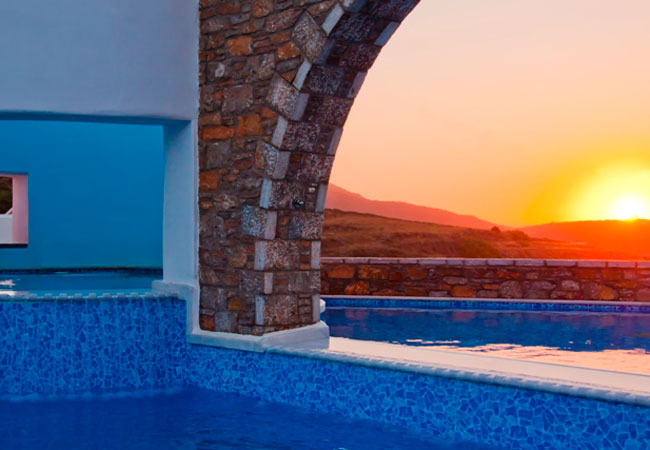 Description
Vigla Hotel is a three building complex with beautiful rooms built according to the traditional Cycladic architecture for exquisite accommodation in Amorgos. It is located at the entrance of the traditional village Tholaria at Aegiali, Amorgos. Time seems to have left untouched the beautiful village of Tholaria as all the houses and buildings keep their Cycladic character and the various little shops invite you to travel through time and imagine that they've been here for many, many years… In the village's interior no cars are allowed. There are cobbled alleys and steps next to the houses' paved yards with the multicolored and fragrant flowers, the climbing bougainvilleas and the pleasant scents escaping from Amorgian kitchens. The highest point, "Acropolis", of ancient Aegiali that is located near the hotel has been the inspiration of its name.

Here you will experience the traditional Greek hospitality. At the hotel's restaurant you will try the traditional tastes of the island cooked with love and care of a home cooked meal with pure Amorgian ingredients from the gardens and orchards of the family that runs the business.

The wonderful pool area will charm you and it will become yet another place ideal for musing, cool dives in the pool, relaxing at the hydro massage (Jacuzzi) and for delightful cocktails. 


Contact Info
Address
Amorgos, Aegiali, 84008, Cyclades
---
---
Contact with the business