Sightseeing in Chora
Sightseeing in Chora of Amorgos
The Castro (Castle) with the loopholes
The Castro was built in the 13th century by Geremia Ghisi on the highest point of Chora.  Parts of the wall with loopholes remain today. As you enter the castle, right after the gate, stands the chapel of Aghios Georgios (St. George).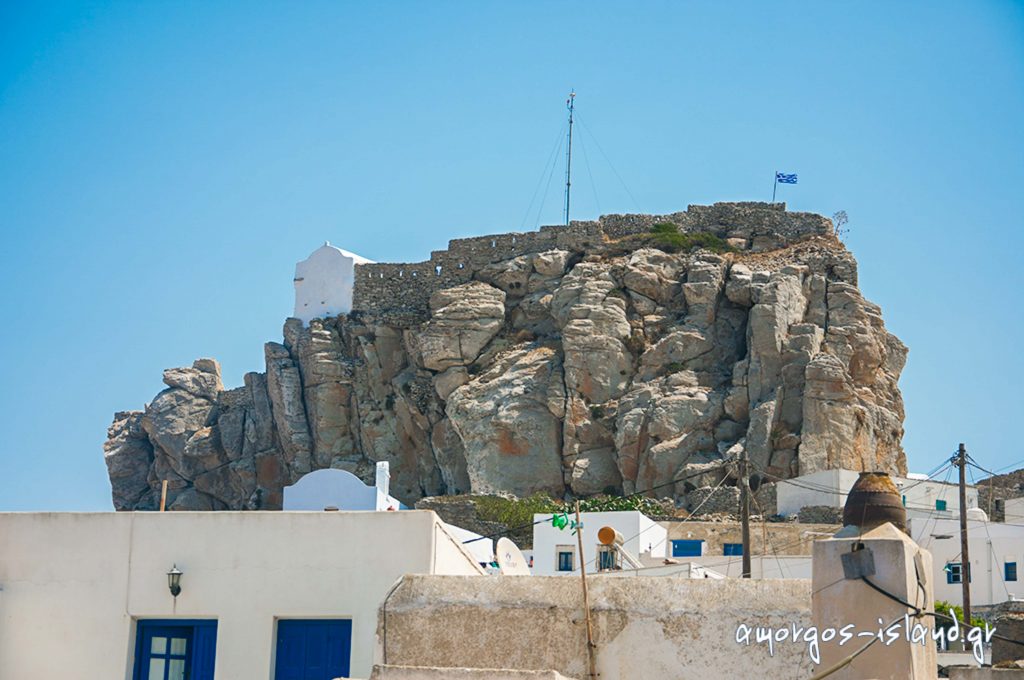 Gavras Tower
Gavras Tower is located in the center of Chora and is a 16th-century building. It is a beautiful Venetian mansion that today operates as a museum. Among the exhibits there are various findings, mainly sculptures and inscriptions from excavations that have taken place on the island periodically.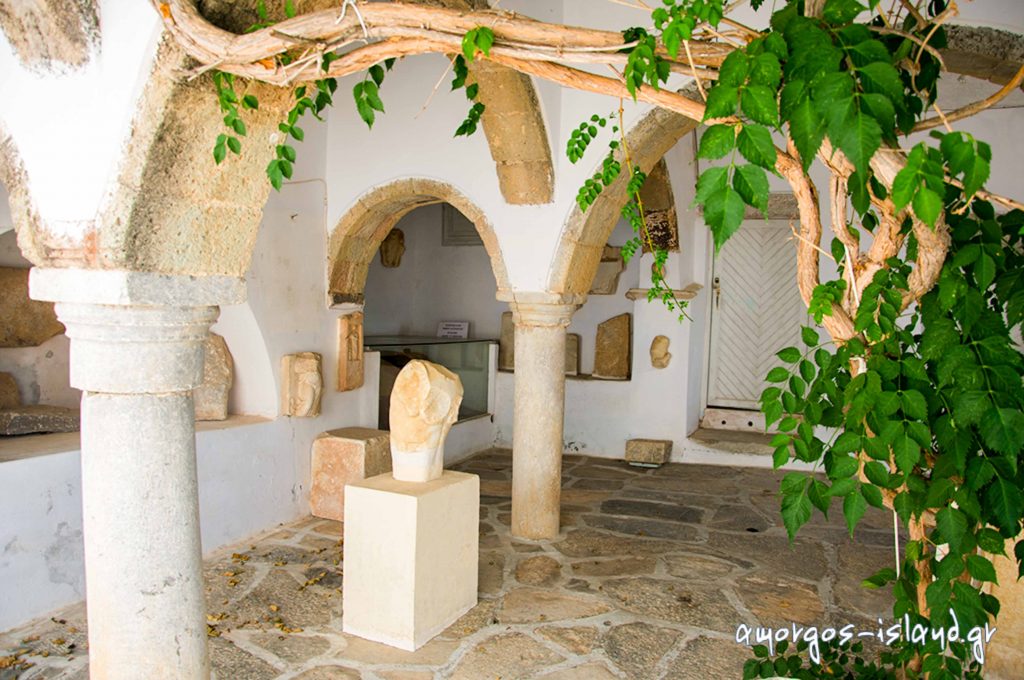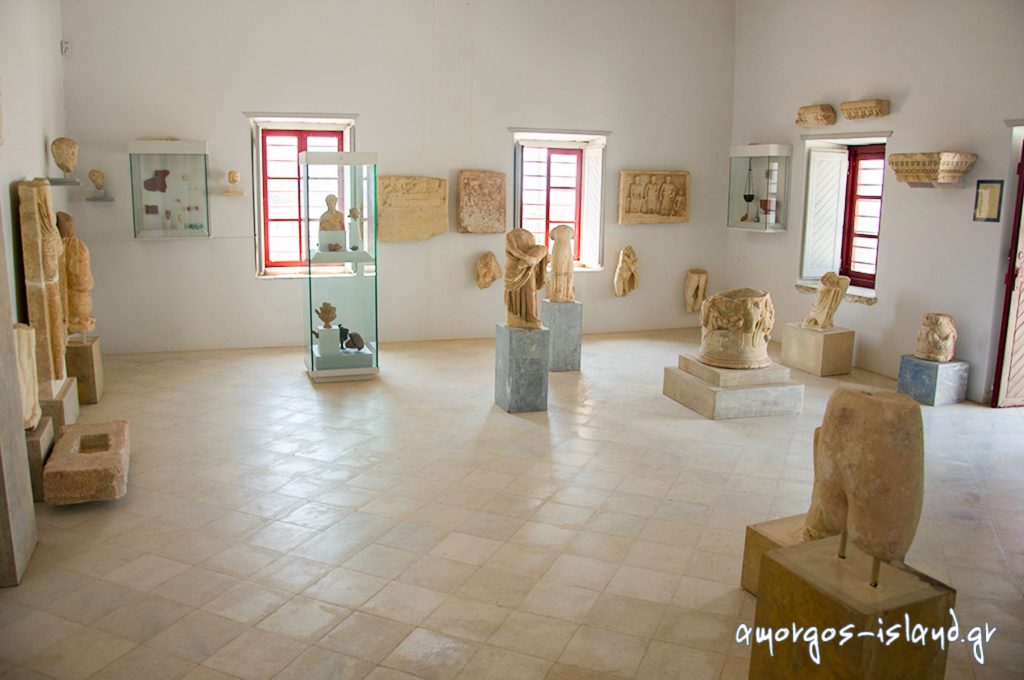 Post-Byzantine Churches of Chora
The post-Byzantine churches of Chora are also unique. It is worth seeing Kera – Leoussa with the magnificent icon of the Holy Mary, Aghios Thalalaios, Aghios Thomas, Stavros (Holy Cross), the Metropolis (Cathedral), Aghioi Pantes (All Saints) and the dual church of Metamorphosis (Transfiguration of Jesus) and Aghios Stefanos. The church of Aghios Konstantinos under the Castle is admirable as well.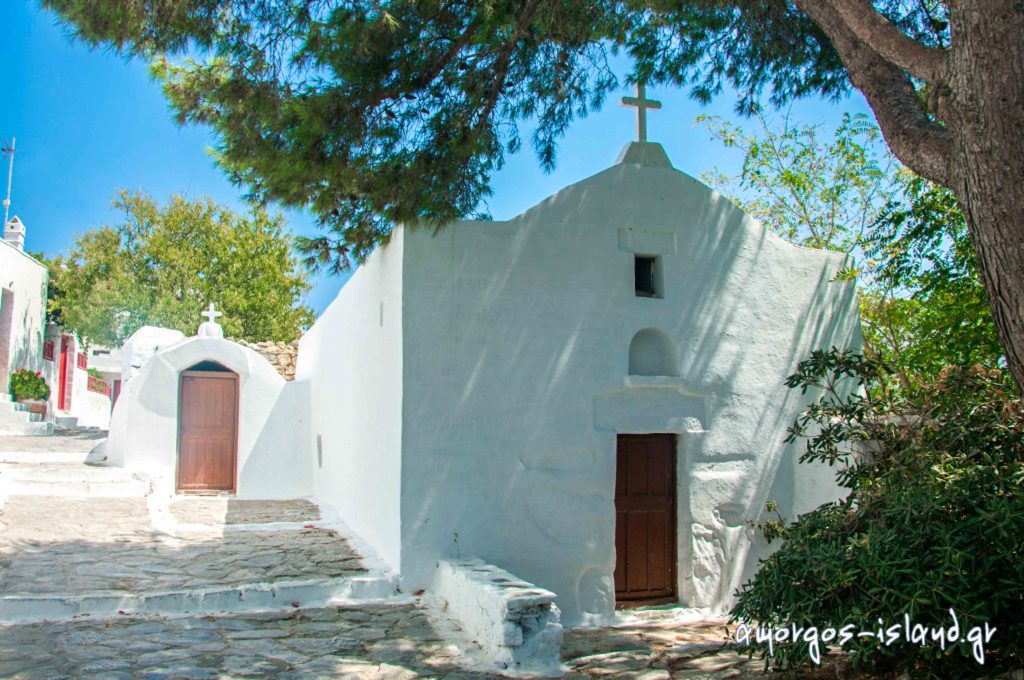 First High School
The first High School founded in Greece after the Revolution of 1821 is located in Amorgos. Specifically, it was founded in 1829 at the expense of the Monastery of Panagia Hozoviotissa as its inscription indicates.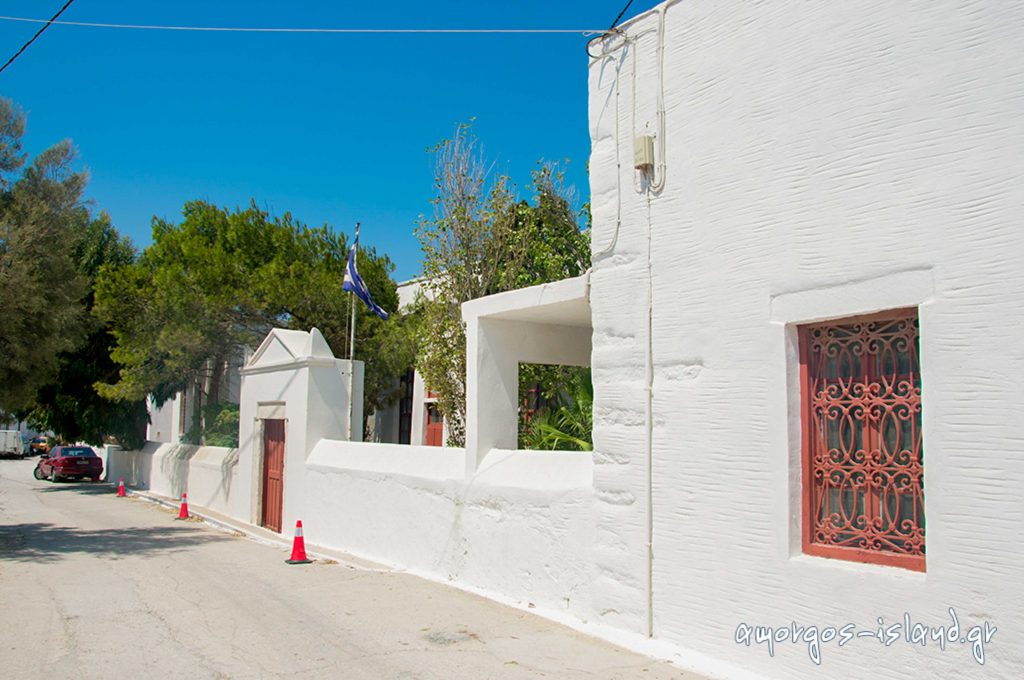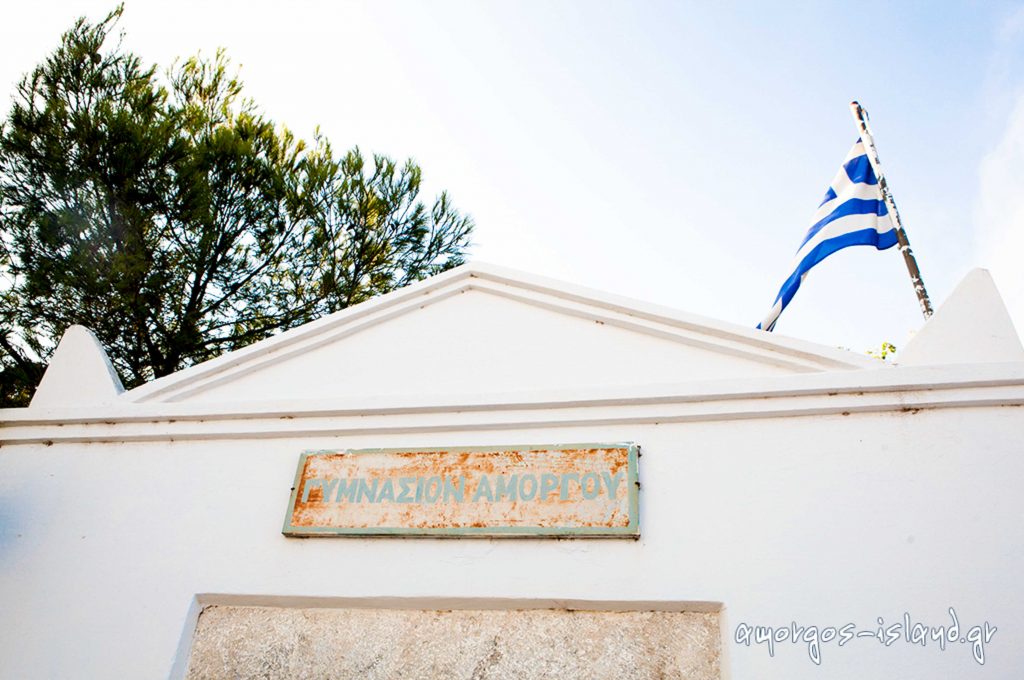 Windmills
In Chora, you may find some of the remaining windmills on Amorgos. For at least 300 years, about 35 windmills were operating on the island and each one was serving the needs of 99 residents. The windmills were built to work with the blowing of any wind available. In those years, Michalis Nomikos, a.k.a. Michelakis, was the most famous mill carpenter. The windmills stopped operating 40 years ago and the last mill carpenter was the son of Michalis, Giannis Nomikos. The hillside with the windmills is one of the places you should definitely visit.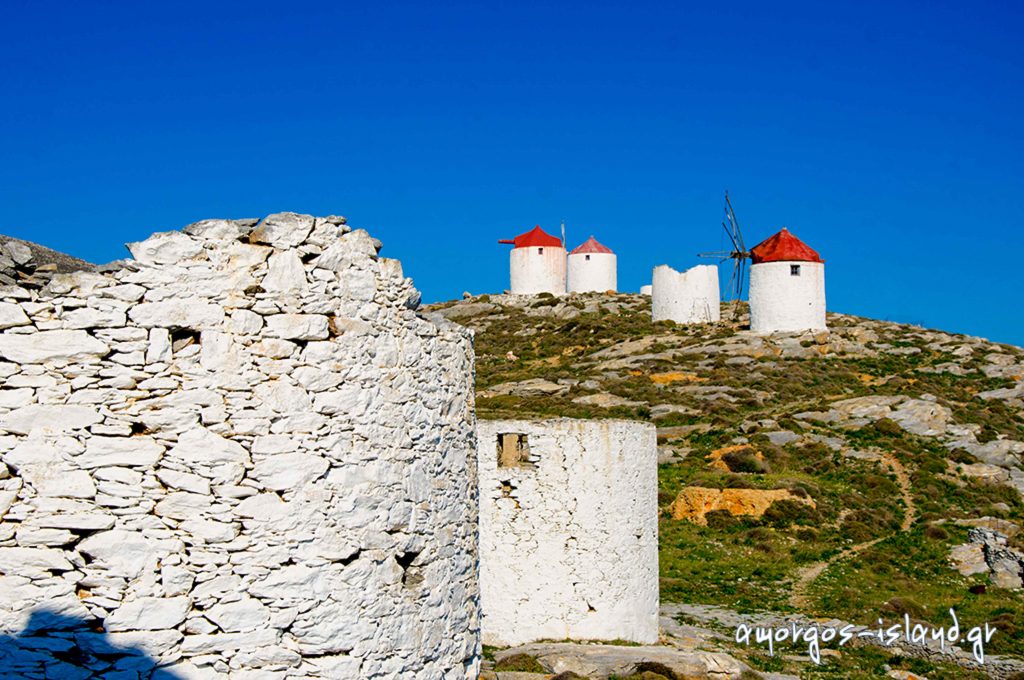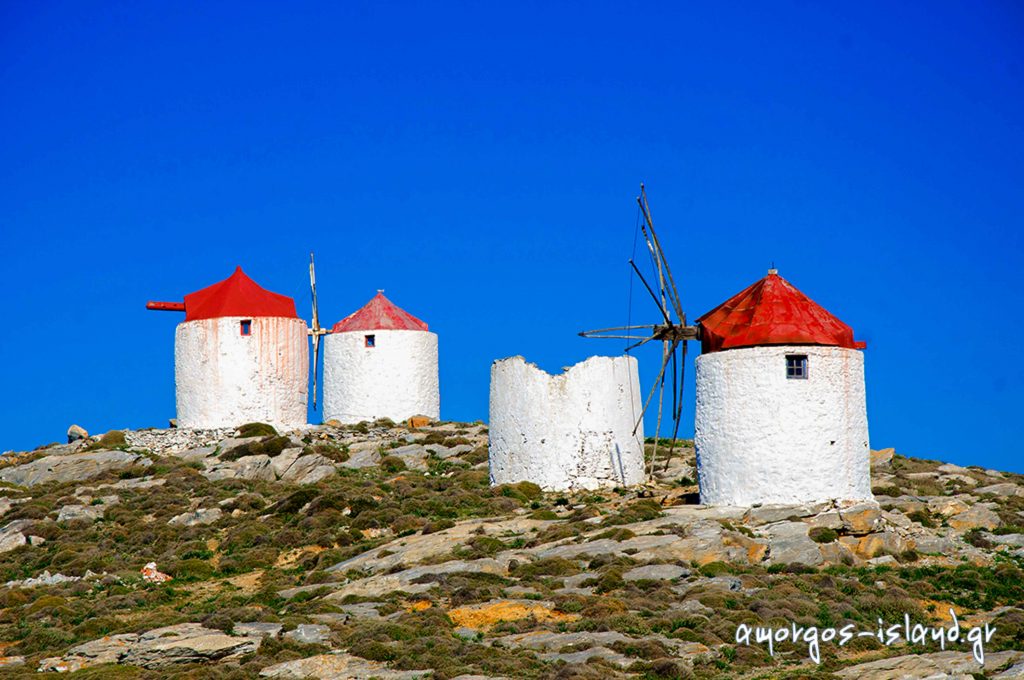 Aghios Georgios Valsamitis
Only three kilometers from Chora of Amorgos, on the road to Kato Meria, you meet the monastery of Aghios Georgios Valsamitis. According to the tradition, one of the three oracles that existed in ancient Greece was located there. It was called the Aegean Hydromanteion, dedicated to hydromancy (divination by means of water) because of the fountain bubbling up water that, as people believed then, was foretelling the future. In the 8th century, the icon of Aghios Georgios was found at the same place and the inhabitants built the church in his honor. Aghios Georgios Valsamitis is a dependency of the monastery of Panagia Hozoviotissa.
The monastery is open to visitors and has the capacity to accommodate those who wish, especially families and women.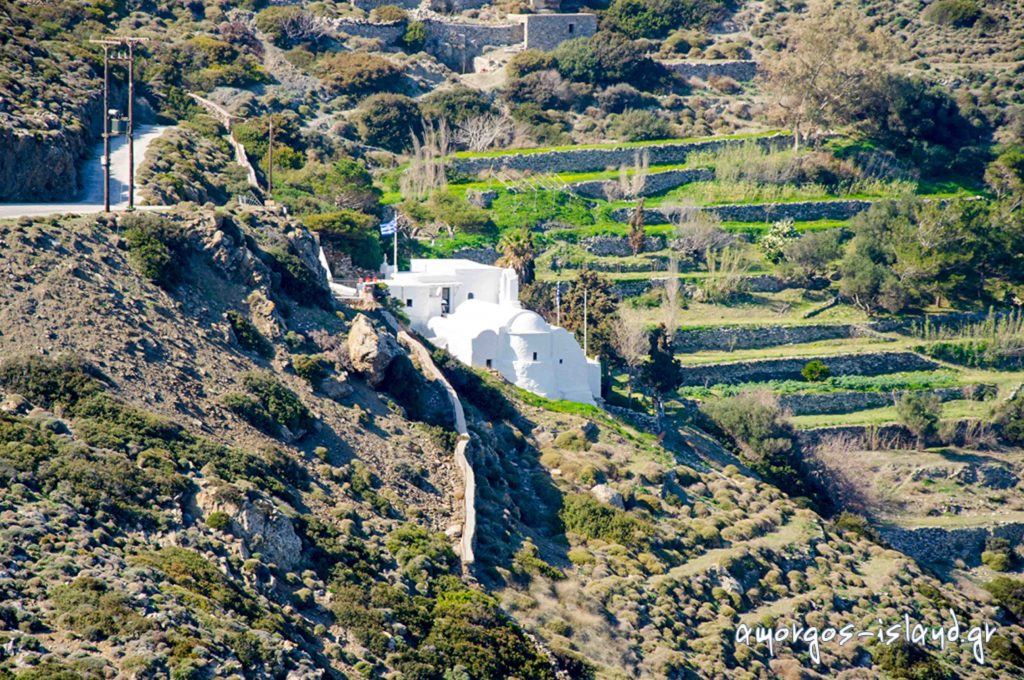 Monastery of Panagia Hozoviotissa
The trademark of Amorgos, which you must visit, is located east of Chora on a rock 300 meters above the sea. According to the tradition, the foundation of the Monastery is due to a miracle.
More information about Hozoviotissa here.