Sightseeing in Kato Meria
Sightseeing in Kato Meria
Ancient Arkesini – Kastri
Ancient Arkesini is one of the ancient cities of Amorgos and the best sightseeing in Amorgos. Its location is particularly strategic and therefore it was chosen and colonized by the Naxians.
Visitors can reach it by following a path that starts from Vroutsi and takes about half an hour of hiking. You first meet the old church of Aigiannis (St. John). Then, you go on to the acropolis of Ancient Arkesini, where the church of Panagia Kastriani (Holy Mary on the Castle) stands.
A Middle Cycladic settlement has been found on Kastri, as well as historical findings such as inscriptions, sculptures, ceramics etc. covering the long period from the Geometric until the Roman era. It is commonly believed that Kastri was definitively depopulated due to pirate raids during the Venetian occupation.
Aghia Triada Tower (Tower of the Holy Trinity)
Aghia Triada Tower or Vasilis' Tower is the most important monument of Kato Meria. It is located in the area of ​​Arkesini, 400 meters from the road to Kolofana. It is the only perfectly preserved ancient monument in Amorgos and the best preserved single rectangular fortress in the Cyclades, built in the second half of the 4th century BC, serving as a wealthy landowner's residence. During the summer months it operates as a visitable archaeological site.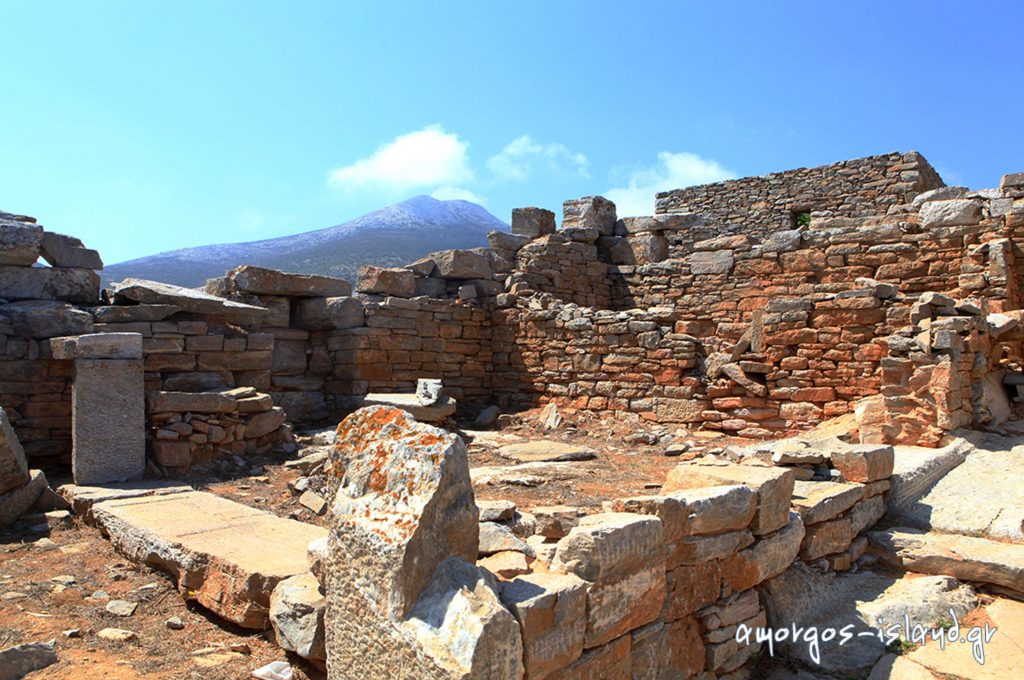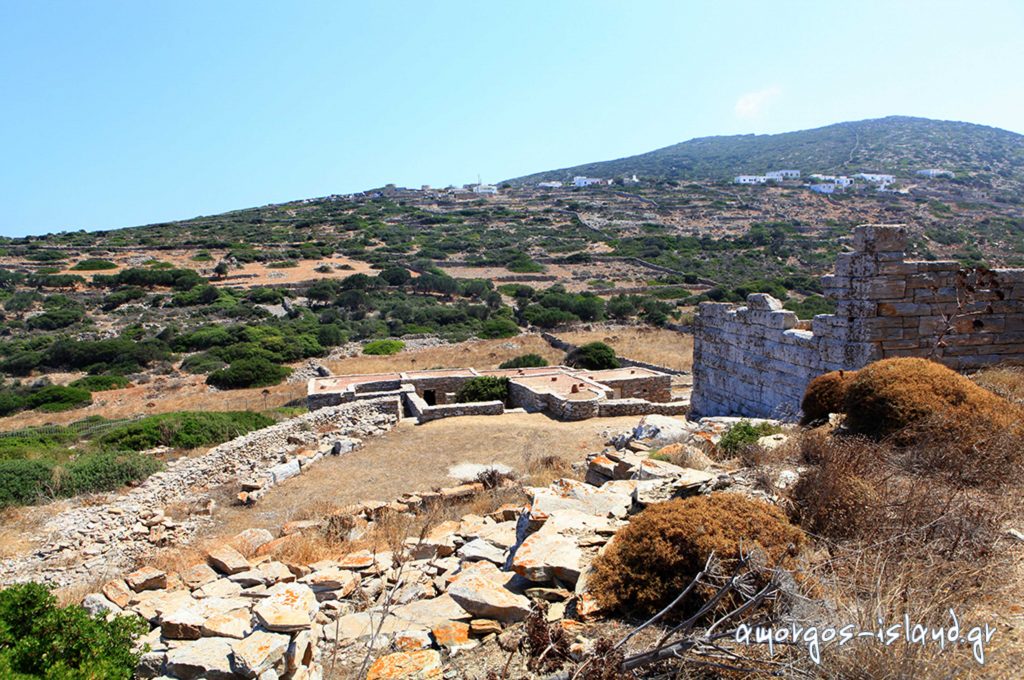 Voidospilia (Steer Cave)
Voidospilia is located at "Gonia" site in Kato Meria. It is a cave that was named so because shepherds were hiding their cattle there from the Italian conquerors, then occupying the island. The entrance of the cave is hidden behind shrubs and visitors have to enter through a small opening to reach the interior. There you may see the chamber and the loft with the stalactites and stalagmites. Access to the cave is difficult. It is in a hard-to-reach area and the right equipment is of great importance.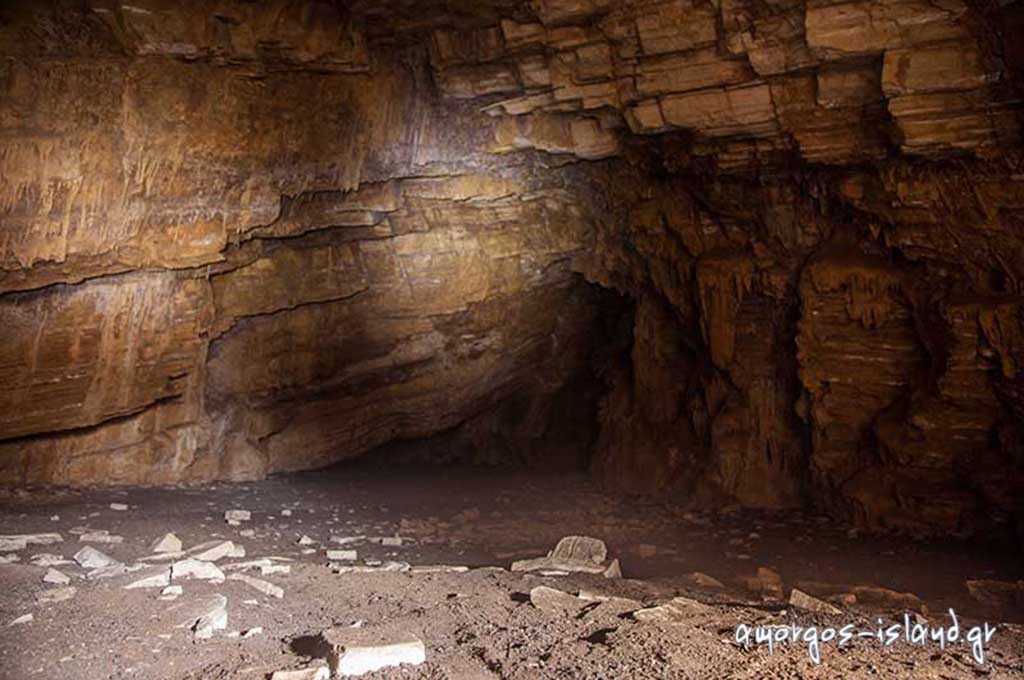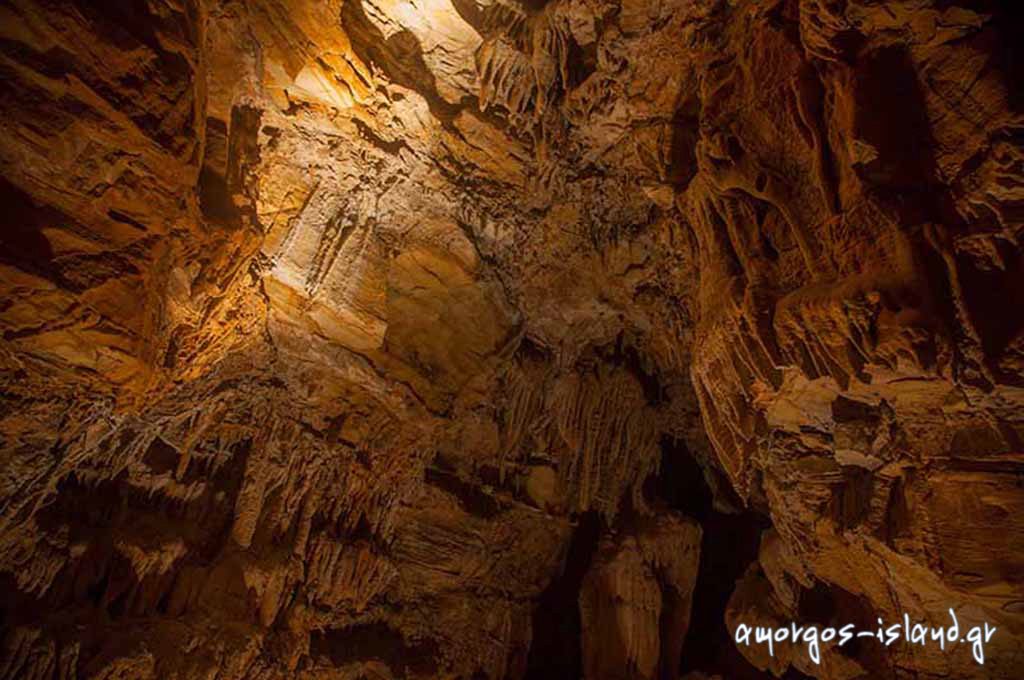 Chalkidio
Chalkidio is the name of the old blacksmith's located in Arkesini. It is a museum facility that has been restored in its original condition by the State and looks like it was 150 years ago. There you may see several old items, preserved by the family of Evangelos Prasinos. In the same space, there are also items from the old olive oil mill located next to it.
Pyrgi
A complex of old farmhouses of the Pyrgi village is located in the western part of the Korakas Mountain. An Early Cycladic site, where the square basement of a tower from the Classical Hellenistic era stands out. The church of Timios Stavros (the Holy Cross), celebrating on September the 14th, stands in the same area.
Navagio (The Shipwreck)
The abandoned ship "Olympia" stands half-sunken in the bay of Kalotaritissa since February 1980 and its image creates a mysterious melancholy.